I'm Monica Brante
I enable unfulfilled employees and job seekers to land desirable jobs with ease. - Even if they have lost all self-confidence and don't know what they want.
So if it is time to reclaim your life and get a job that excites you where you are valued as you deserve - you have come to the right place.
Let's start easy
PODCAST LAUNCH:
Job Search Secrets with Monica Brante
Explore my brand-new podcast!
Do you have suggestions for episodes or job search questions you want me to answer? Please submit it below!
Suggest a Job Search Topic
The Talk that Changed My Life
As the CEO of an outplacement company, I was content signing contracts with companies to provide job search coaching to redundant employees.Then, I was invited to talk about effective job searching to mature professionals wanting back into the workforce.
That talk - or what happened after, changed everything for me: The questions kept coming, and I went one hour over the assigned time. In the following weeks, many people contacted me for 1-on-1 coaching.
I felt terrible. Their stories were heartbreaking. However, I was fully booked without capacity needed to help. So, I have worked to find a way and will soon be able to deliver online coaching and courses to support and enable anyone to compete effectively for the best opportunities.
If you had the life and the career you really wanted

....

What experiences would you have if you had the time, energy, and income to do what you want? Would you have more fun at work? Who would you be with? What would you experience?

Would you buy a better house, a better car, or a cabin in the Caribbean?

Would you send your kids to a better school or your family on the vacation they always wanted?

Is it time to show yourself and the world what you can do?

Your next job awaits. - Let me show you how to get to the next level.
MY JOB SEARCH BOOK

Keycard: How to open doors and get the job you want
Dreaming of a Getting Job Offer From An Admired Company Doing Exactly What You Love?
Let's get you there! My book will show you how to make it happen!
In this book, I should you job search the effective way. Whether you need a job immediately, want to transform your career, or double your salary,
this book will help to setting you up for an excellent career for years to come.— even if you lost all confidence or just do not know what you want.
EASY ORDER NOW
Feedback From Our Students
"Thank you so much for all the good and valuable tips you have provided along the way! Everyone should have a Monica backing them when they are job searching!"
- Female, 32, Engineer
"Thank you very much for the excellent guidance on all fronts! You really are world-class! I feel that I came strengthened out of this process."
- Male, 54, Procurement
"You have been such incredible support and inspiration. I give you much credit for enabling me to stay positive and helping me believe that I am OK, even though I became redundant."
- Female, 55, Administration
Supercharge your job search: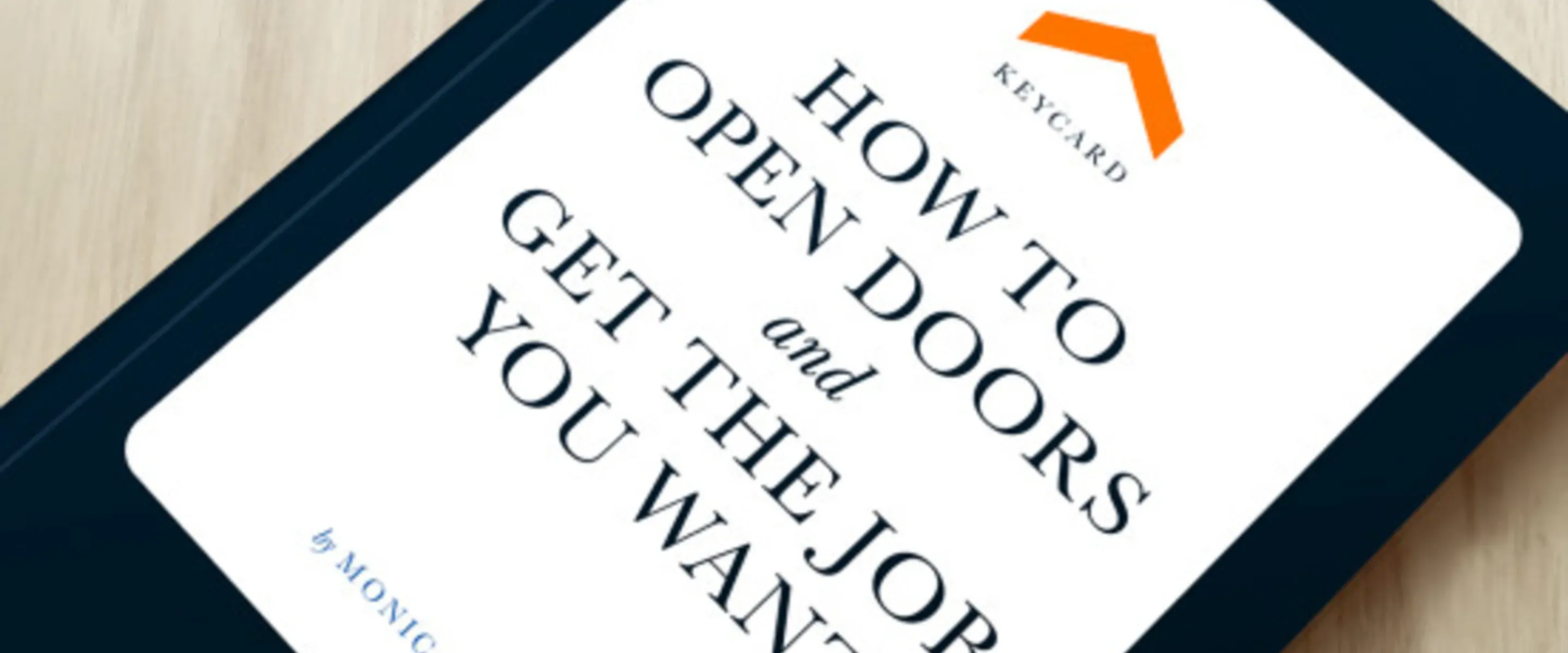 1. Order The Book
Discover how to build a career based on your unique natural strengths and skillset, which fuels you with energy and enables you to live the life you want.
Order the Book
OUR JOB SEARCH SUCCESS NEWSLETTER
Job Search Made Simple

with actionable tips delivered to your inbox.
Life should be so much more than uninspiring work and daily struggles. So I will guide you to a better position with weekly bite-sized advice.
You are safe with me. I will never spam you or sell your contact information.
PODCAST LAUNCH:
Job Search Secrets with Monica Brante
Explore my brand new podcast! Do you have suggestion for an episode or a job search question you want me to answer? Please do submit it below!
Suggest A Question you Want Monica To Answer
OUR JOB SEARCH SECRETS NEWSLETTER
10X your job search effectiveness with easy actionable tips delivered to your inbox.